No matter the hat you wear, I'll teach you simple interventions to build the skill sets for life.
No matter the hat you wear, I'll teach you simple interventions to build the skill sets for life.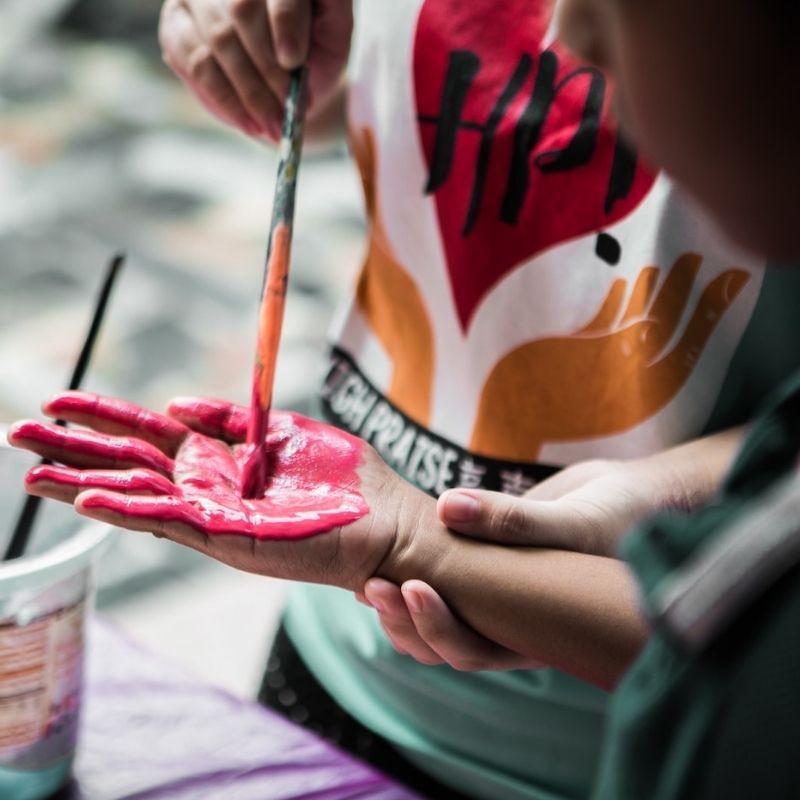 Kids have changed! It seems like they're wired differently. Text-speak. Minute attention spans. Lack of body awareness. Labels, labels, and more labels.
Learn new strategies to support teaching and parenting. Get inspired to look at learning through a different lens.
Be affirmed and validated for your experiences in education while learning different techniques to address challenges. Public and Private School Teachers, Occupational and Physical Therapists, Homeschool Parents, Childcare Professionals, and Others have learned tools to evaluate and support the physical skills of learning.
We cannot keep on doing the same ole thing and expect the same ole results.
Cindy's teaching is dynamic and engaging! She weaves the powerful relationship between moving and learning with storytelling and practical tips. Her interactive workshops and courses are filled with strategies to immediately integrate into existing lesson plans and activities.
2020 has taken her teaching fully online. Participants have attended from over 25 countries!
BRAIN GYM® 101
This 24 hour course gives you a complete overview of "The 26" Brain Gym movements and practice with ten different Five Step Learning Processes, including Dennison Laterality Repatterning. Integrated within the course is theory of brain development and case study examples. 
This course can be taught independently and/or as a two credit graduate course, through Hamline University in St. Paul, Minnesota.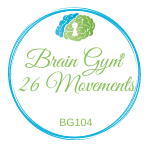 BRAIN GYM® 104
Dive deep into the 26 Brain Gym® activities. Experience them in your body. Gain a better understanding of each movement, the philosophy behind the Brain Gym® program, and how this knowledge can support your daily life routine. Open to all.
BRAIN GYM® 110
This course prepares one to teach the 16 hour Brain Gym® 104 course and create customized workshops up to 6 hours. Participants practice teaching concepts, as well as giving and receiving feedback. The course covers administrative details for Movement Facilitators.
FACULTY AT WORK 181/182
These courses are tailored to the specific audience and may included balances, Q&A, and/or refinement of techniques. Pre-Req is Brain Gym® 101.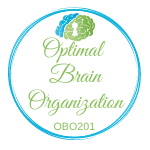 OPTIMAL BRAIN ORGANIZATION 201
This 16 hour course is required for Brain Gym licensure. Paul Dennison describes the Optimal Brain Organization (OBO) course as helping learn why we do Brain Gym. Experience Enhanced Energy Exercises and four new balances, each addressing different aspects of learning blocks. Pre-requisite is Brain Gym® 101.
This course is also accepted for graduate credit at Hamline University.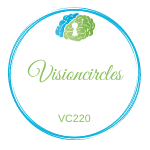 VISIONCIRCLES 220
This course fulfills 24 hours towards the 200 level electives. Learn 34 additional movements and eight new balances in this dynamic course. Cindy has personally "seen" such remarkable changes and is so excited to share with you.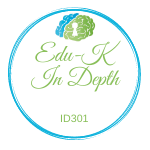 EDU-K SEVEN DIMENSIONS IN DEPTH 301
This is an amazing course that adds four new dimensions to the three dimensions learned in Brain Gym® 101. The Learning Menu greatly expands as well. Each time I teach this course I come away with a feeling of new-found awe! Pre-requisite is Brain Gym® 101.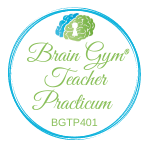 BRAIN GYM TEACHER PRACTICUM 401
This 400 level culminating course to the licensure process allows one to practice teaching the elements of Brain Gym® 101 within the safety of peers. The course objectives cover trademark, sub-license, business aspects, the entire 101 course, and the code of ethics. The course is co-created by its members with the dynamic instructor modeling the drawing out format to its greatest potential. Pre-requisites can be previewed here.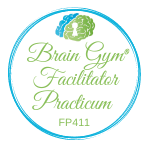 BRAIN GYM FACILITATOR PRACTICUM 411
This 8-hour course is for Licensed Brain Gym® 101 Instructors. Successful completion of course and fulfillment of other pre-requisites allows one to teach the Brain Gym® Movement Facilitator 110 course. During this course, examine the assessment tool, review the Brain Gym® 110 course syllabus and course content as well as review administrative handling of Brain Gym® 104.
Cindy has a lot of experience writing course content; she understands learner outcomes, objectives, assessments, and presenting to a variety of learning styles. Writing original course content for the University of Wisconsin-River Falls molded her into a well-rounded adult educator. She helped revise the Brain Gym® 101 Handbook and the Brain Gym Teacher Edition (2010). Please contact [email protected] if you are looking for a tailored training about movement, sensory systems, literacy, art/music, Montessori and/or alternative methods of education. 
I am willing to come to you in person or teach online. The possibilities are endless!

Before COVID, I traveled around the world to facilitate courses and workshops on movement based learning. 2020 has me fully online and reaching even more people from more countries!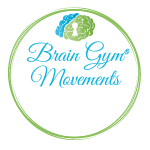 BRAIN GYM® MOVEMENTS
Discover how to build the physical skills of learning in children of all ages with the basic Brain Gym® movements. Experience 26 Brain Gym® activities, learning how to do them and why they support development of the whole child. Explore these simple strategies that bring about changes in focus, organization, comprehension, coordination, communication, memory, and more.
ALTERNATIVE METHODS OF EARLY CHILDHOOD
Explore different early childhood education methodologies that have stood the test of time and continue to be supported by current research. Learn strategies that can be easily and cost-effectively implemented into your current program plan. The course focuses on Montessori, Waldorf, and Reggio Emilio methodologies. This is an experiential course. (12 hours online or 6 hours face-to-face)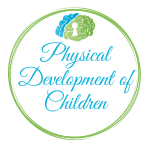 PHYSICAL DEVELOPMENT OF CHILDREN
Use the whole body for learning. Connect global human movement patterns (e.g. reflexes) and intentional physical activities to increase focus, enhance creativity, allow children to become grounded and centered and improve sensorial skills such as listening, vision, communication, and eye-hand coordination. This workshop is based on the Brain Gym theory; it is available online or in person. (2 hours)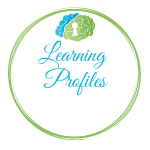 LEARNING PROFILES
Discover and honor how one's brain and body are wired for learning and living. Each person's unique profile has a huge impact on her approach to new situations and her reaction to stress. This is child development and personal development; techniques learned in this class can be transferred to children and others. (2 hours)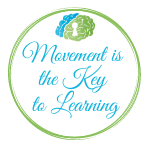 MOVEMENT IS THE KEY TO LEARNING
Nerve networks are formed through movement and touch. Reading a book requires subtle eye muscle movement just like kicking a ball requires large motor movements. Explore the physical skills of learning by experiencing Brain Gym processes and exercises. Be amazed at the difference intentional movement makes in one's ability to focus, remain centered and think rationally. (2 hours)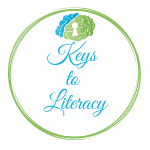 KEYS TO LITERACY
Participants will explore effective means to unlocking the literacy code, by developing auditory and visual attention, building vocabulary and inviting movement. Using developmentally appropriate practices, the function and mechanics of writing will be addressed. Learning to write and read is not synonymous with learning to sit!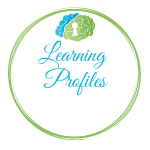 BUILDING STRONG RELATIONSHIPS WITH FAMILIES
Discover how to create and nurture genuine, positive relationships with children and families in your care. Prepare for having difficult conversations by practicing the discussions. In addition examine why relationships are about more than just the child but the whole family.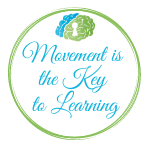 CHALLENGING BEHAVIORS: WHERE DO I BEGIN?
Discover how to remain optimistic about caring for all children including those that you may perceive as having "challenging" behaviors. Discover why it is so important to do everything you can to keep the child in your care.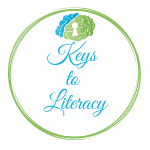 CONNECTING DISCIPLINE, COMMUNICATIONS, AND RELATIONSHIP 
Discover how to you can help children learn self- discipline as they journey through their early childhood years. Explore how your experiences affect your reactions to children's behaviors, and how through nurturing and empathy you can support children's growth.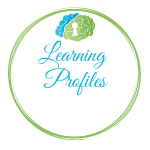 ENCOURAGING CURIOSITY IN YOUNG CHILDREN
Discover and be self assured about creating the kinds of experiences that help young children develop a positive attitude about curiosity, exploring, experimenting and investigating.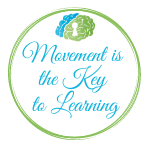 FROM LULLABIES TO LITERACY: THE IMPORTANCE OF RELATIONSHIPS
Focus on the experiences that help children to have a positive experience about literacy. Find out how you can influence emergent literacy skills by having a loving and nurturing relationship.
Contact me to see if we'd be a good fit!
Private Consultation
are a wonderful way to receive one-on-one attention while working through a roadblock. Sessions may utilize Educational Kinesiology, such as Brain Gym®, in addition to other movement based modalities such as the Listening Program, Rhythmic Movement Training, Touch for Health, etc.
Benefits include:
attitude boost
enhanced focus and attention
improved academics
greater organization abilities
increased social skills
emotional connection to learning
better coordination and physical awareness
trauma release
and more!
Our daughter was diagnosed with sensory integration dysfunction shortly after her adoption from Russia.  We sought help for her through occupational therapy, diet modification and a chiropractor. Although we saw some growth, we did not see a big difference in her focus and activity level until we started consulting with Cindy.  Understanding what will help our daughter, while watching her play, is an amazing ability of Cindy's.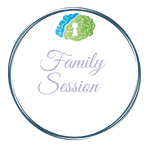 Contact me to see if we'd be a good fit!
Family Session
Learn playful strategies and experience positive results. You can't put a square peg in a round hole. Each family member uniquely processes life and stress. Come together as a family to discover intentional movements that can minimize stress by reducing behavior and improving family dynamics.
Benefits include:
Four step warm-up for optimal living
Observation tools to help oneself and one another 
Top 5 stress busters
Group work with goal setting, pre and post activities.
I was so at ease today after you left and feeling loved and enriched! I noticed more joy with each of us. Something about us individuals and together.