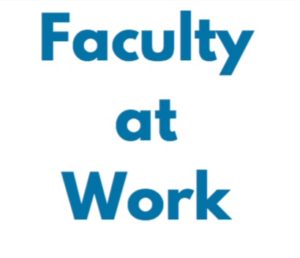 Faculty at Work Independent Study (4 credits) is available when it is convenient for YOU! This course is a series of three pre-recorded videos focusing on "The 26" Brain Gym® Movements. The content covers how to:
talk about the activities in terms of physical skills of learning
provide resources and research
weave storytelling into an inquiry based learning model
Simply send in your registration and payment in order to receive the access link.
Faculty at Work (4 credits) is held live online in 90 minute segments. Click here to view a sample flier and pre-assignment. This course is tailored to its participants. Where would you like to deepen your understanding and/or increase your confidence?
Contact Cindy@in-motionintelligence.com.
Faculty at Work (8 credits) is held live online in 90 minute segments.  Click here for a sample flier and  pre-assignment. Each course is custom-made; the sample focus was on reviewing the Edu-K In Depth concepts and techniques.
Contact Cindy@in-motionintelligence.com for more information.
Feedback on the online format…
Thanks for the fun yesterday. It's the first time I ever felt comfortable with that kind of format. All the best…please keep me posted as you do more trainings with this format.
More feedback…
Just wanted to let you know that I felt just as connected watching the recording as I do during a live session…I felt "mentored" after watching the class recording. I also found it helpful during the recording to be able to pause it, write notes, & rewind to hear your gold nuggets more than once. That way I don't feel like I'm impeding the flow of class asking you to repeat yourself.
Also, I REALLY like the Faculty at Work Zoom format. I feel connected, supported, & challenged.  For me as a Brain Gym rookie, this forum provides access to learn from Brain Gym gurus without the stress & expense of travel.