411 Facilitator Practicum

This 8-hour course is for already Licensed Brain Gym® 101 Instructors. It is a follow-up to the Brain Gym® 110 course. In this 8 hours, we will examine the assessment tool, review the Brain Gym®110 course syllabus and course content as well as review administrative handling of Brain Gym® 104.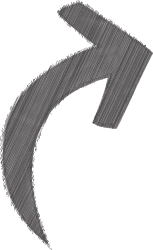 ---
Hold a valid Brain Gym® 101 Instructor Sublicense
Have taught a minimum of 5 classes (including 2 Brain Gym® 101 and 2 Brain Gym® 104) to at least 10 people in the last 7 years.

In this Facilitator Practicum 411 Course, You Will...
Examine

the Assessment Tool

Learn

the administrative requirements for licensing others to teach Brain Gym® 110: Movement Facilitator

Review

Brain Gym® 110 course syllabus and content






Brain Gym really opened my eyes to a different way of thinking and moving forward with the students. Letting them choose what they want to practice for helping themselves is totally revolutionary for me.   

Adult Learner
This is a good evidence-based approach.

Occupational Therapist
About the Instructor
International Faculty Cindy Goldade brings a playful, yet balanced, whole brain approach to her teaching. As an interactive adult educator and homeschooling mother, Cindy lives and breathes this work every day. She brings a lot of online teaching experience to this course. 
For more information about the Brain Gym® program and/or learning opportunities, please visit the Brain Gym® website. For this course, click the button.