26 Movements Facilitator Training
(BG110)



This course prepares one to teach the 16 hour Brain Gym® 104 course and create customized workshops up to 6 hours. Participants practice teaching concepts, as well as giving and receiving feedback. The course covers administrative details for Movement Facilitators.

---

In this Brain Gym® 110 Course, You Will...
Demonstrate

strategies

for teaching the basic Brain Gym concepts.

Adapt

the teaching style to the group, while using the drawing out model

Resource

the content from the

Brain Gym® Teacher Edition

(2010)

Model

giving and receiving constructive feedback (oral and written).
Prepare

a 30-minute presentation to a self-chosen target group

Submit

a sample flier for review

Learn

the administrative requirements for teaching Brain Gym® 104
Wednesday 17:30-21:30 Central USA
Thursday 8:00-Noon Australia
Wednesday 17:30-21:30 Central USA
Thursday 8:00-Noon Australia
All sessions are required for this 16 hour course.
COVID-19 Sliding Fee allows you to choose a price point between full & half price.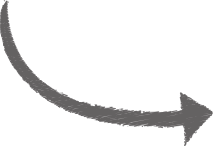 Brain Gym really opened my eyes to a different way of thinking and moving forward with the students. Letting them choose what they want to practice for helping themselves is totally revolutionary for me.   

Adult Learner
This is a good evidence-based approach.

Occupational Therapist
About the Instructor
International Faculty Cindy Goldade brings a playful, yet balanced, whole brain approach to her teaching. As an interactive adult educator and homeschooling mother, Cindy lives and breathes this work every day. She brings a lot of online teaching experience to this course. 
For more information about the Brain Gym® program and/or learning opportunities, please visit the Brain Gym® website. For this course, click the button.